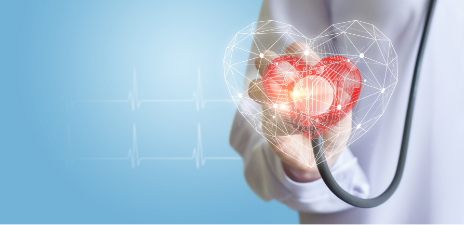 PHARMACEUTICAL NITROGLYCERIN FORMULATIONS
In 2004, Copperhead purchased the SDM® business from Avecia and continues its world leadership position in pharmaceutical-grade nitroglycerin formulas.
Diluted nitroglycerin is a common initial treatment for angina and other heart ailments. Major pharmaceutical companies utilize our nitroglycerin (NG) mixtures for cardiac therapy in more than 60 countries around the world. We are also able to provide our expertise and technical support to customers who are involved in the exploration of new applications for nitroglycerin.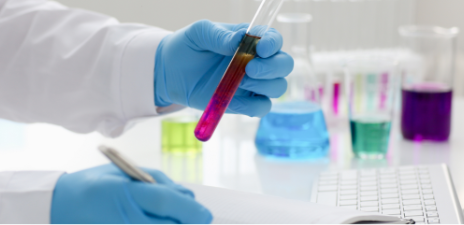 STANDARD AND CUSTOM BLENDS
Although the basic nitroglycerin molecule is the same in every formulation, how NG is mixed and administered has changed over the years. For the formulator of pharmaceuticals and the purchaser of active pharmaceutical ingredients, we offer a consistent and convenient supply of standard and custom blends of diluted nitroglycerin suitable for various dosage forms from tablets, ointments and creams, to sprays, intravenous preparations, and transdermal patches.
Each customer has their own specific requirements. By working closely together, we can help you to determine the best possible mixture for the desired application. What's more, Copperhead can provide screening and testing. Our expertise in synthesis, blending, and handling of nitroglycerin makes custom mixing ventures mutually advantageous.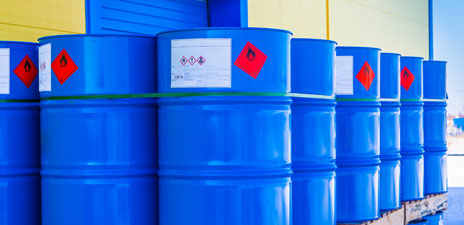 SAFETY AND HANDLING
Shipment of pure nitroglycerin is prohibited. It must first be diluted (phlegmatized) for safe handling. We dilute the nitroglycerin with excipients (solids or liquid carriers) and other formulary components to make a non-explosive mixture that our pharmaceutical customers can use for making their particular drug products. Lactose powder and ethanol are the historic diluents, although many other excipients are used according to customer specification and technical requirements.
Although diluted nitroglycerin mixtures are formulated to be non-explosive, appropriate precautions should be taken in storage and handling. Detailed information on these matters is provided in Copperhead's Safety Data Sheets and other literature.
For regulations related to transportation and handling of nitroglycerin, Copperhead takes a leadership role by operating our own hazards assessment program and offering our customers seminars on safe handling. We share your concerns for safety, health and the environment, and are committed to the values of product stewardship.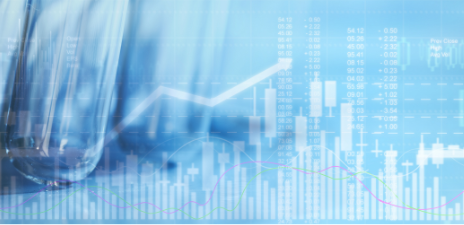 REGULATORY AND TECHNICAL SUPPORT
Copperhead has registered Drug Master File submissions for SDM® products in many countries around the world. To assure regulatory compliance, the Tamaqua, Pennsylvania manufacturing facility operates to Good Manufacturing Practices and is regularly inspected by the FDA.
Copperhead provides full technical support for cooperative development work aimed at producing custom blends, and tests the physio-chemical stability and safety of such mixtures for transport and handling.